"Something troubling you?"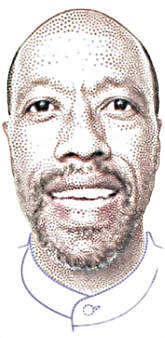 If we can't answer your question here, think kind thoughts and email us!
How is SnapDot different from a photo filter?
SnapDot creates a stipple drawing for you based on your photo. This is different than a photo filter which just transforms input pixels to output pixels. SnapDot converts colors and shades to dots, but also re-positions them to simulate human variability, so no two stipple drawings are identical!
What is the output resolution of my stipple?
Due to popular demand, we've changed how saving stipples works so that higher resolutions are now available. You will always get the highest resolution by saving your stipple to your Camera Roll.
Version 1.0.1 and later (coming soon!)
Stipples saved to your Camera Roll will be saved so that their longest edge is 2048 pixels long and their aspect ratio is the same as your original photo. For example, a stipple from a photo taken with the iPhone 4s camera will end up being roughly 1530 x 2048 pixels big.
Version 1.0.0
Stipples are fit into 640 x 960 pixel box and saved at this size. For example, a stipple from a photo taken with the iPhone 4s camera will end up being roughly 640 x 850 pixels big.
What format is used to email my stipple?
Stipples are emailed as full-resolution lossless PNG files.
What are the minimum/maximum number of dots I can have in a drawing?
We currently support drawings with 32 to 15,000 stipples.
How can I stop the controls from automatically hiding?
The controls won't hide if you're touching them. You can touch anywhere (on an individual control or not) to keep the panel from hiding.
Can drawing edits be saved and resumed at a later time?
Not at this time, but we're considering it for a future version.
Let us know
if you're dying to have this!
Will SnapDot work in landscape mode?
Currently SnapDot works in portrait mode, but we plan on releasing an update soon that takes advantage of landscape mode.
Does SnapDot run on developer previews of iOS 6?
iOS 6 is currently unsupported by Apple, and we do not recommend installing the app on pre-release software. However, a future version of SnapDot will fully support iOS 6 by the time it is released.
Does SnapDot run on "jail-broken" devices?
We haven't tested and can't support SnapDot on jail-broken devices.
I still have questions; where can I get more help?
Please
email us
and we'll do our best to help. Thanks!